It's time for another SPARE PARTS SALE!
I've separated the parts into Male and Female and Heads and Bodies to make it easier to find what you need! All parts are sold as pictured.
Heads are $3 each, bodies are $2, and larger Pops are $5. Shipping is $5 for domestic and international will be determined based on location. Parts will be sent via first-class mail unless otherwise arranged. Priority shipping is available but at extra cost if requested.
HERE'S HOW IT WORKS:
Peruse the following photos and select your parts
Send an email to littlepopworkshop@gmail.com with your selected parts (labeled by gender and number) and your PayPal email address. If you're an international buyer, please state your country in the email so I can determine shipping cost.
I will send you an invoice for the parts and shipping. Once the invoice is paid, the parts will be shipped. If the invoice is not paid within a week (unless you and I arrange differently upfront), your parts will be forfeited and made available again.
If a Pop part has multiples and you would like multiples of that part, let me know in the email how many you are requesting.
Please make sure your shipping information is updated in PayPal as I print all my shipping labels through their service.
MALE
BODIES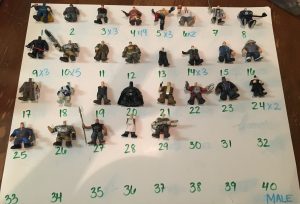 HEADS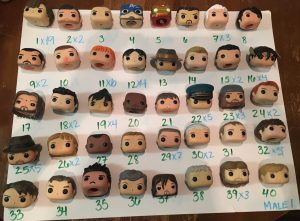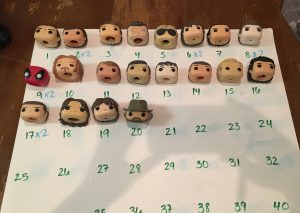 FEMALE
BODIES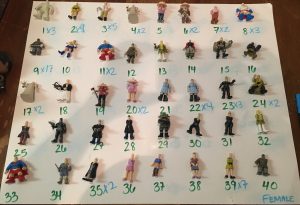 HEADS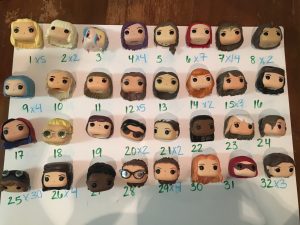 LARGER POPS

If you want to try your hand at customizing, but don't know where to start, I also have blind bags available for $10. You get enough parts in each bag to create at least three custom Pops and you have the choice of male or female or a mix.
Happy customizing!
Love,
Elizabeth